Explore Our SDN Portfolio
Enterprise SD-WAN 2.0
Offered through over 70 Managed Service Provider Partners worldwide, our open, secure and multi-cloud enabled wide area networking solution gives your business all the benefits of SD-WAN, plus the flexibility to choose the approach that best meets your digital transformation needs.
Learn more

Telco Cloud / NFV
Transitioning to Network Function Virtualization demands a scalable, robust and secure virtualized network layer. Our industry leading SDN solution provides you with the automated network your business needs to deploy 5G and advanced value-added network services for consumers and enterprises.
Learn more
Why Nuage?
Our Software-Defined Networking (SDN) solutions deliver policy-based automation across the network, from user to workload. You can use its components to optimize datacenter, cloud or Software-Defined WAN (SD-WAN) environments and automate security policies, improving business efficiency and productivity.
0

x

Increase Asset Utilization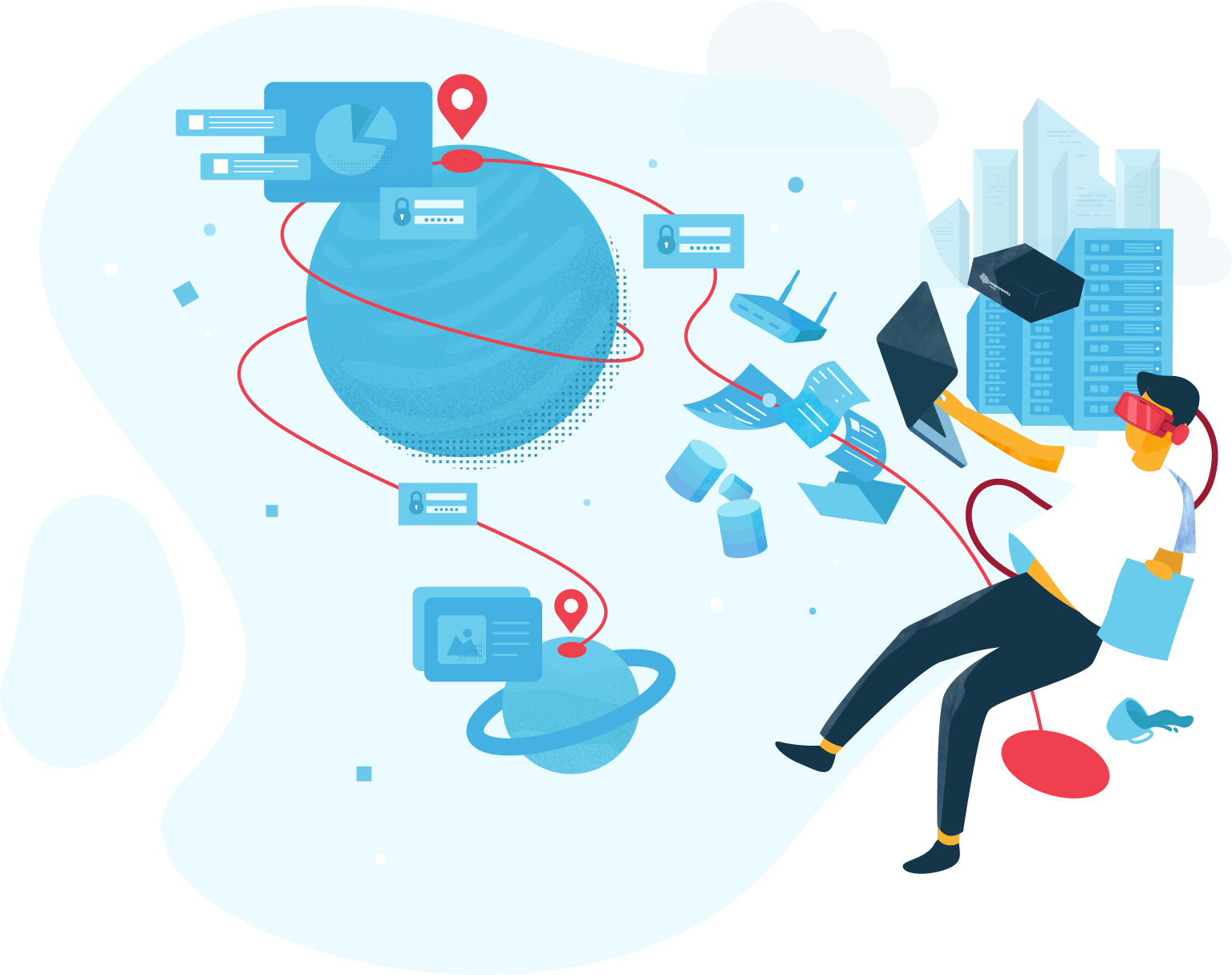 Testimonials
"Network challenges are coming to the fore as organizations worldwide embrace multi-cloud as a means of achieving digital-transformation objectives. Indeed, IDC finds that enterprises are thinking more comprehensively and holistically about how their networks will support the full spectrum of multi-cloud – from on-premises datacenters to IaaS and Saas public clouds and out to the branch offices and remote locations that constitute the intelligent edge. With its latest release of the Virtualized Services Platform (VSP) and its vision for SD-WAN 2.0, Nuage Networks addresses the need for secure networking across the multi-cloud landscape."
– Brad Casemore
Research Vice President, IDC
Winner – SD-WAN solution of the year award at MEF18
– MEF 2018
"Enterprises want to seamlessly and effortlessly connect users with applications that reside in the branch, the data center, and the cloud. However, the ways applications are developed and deployed is becoming more varied as enterprises adopt cloud first and hybrid cloud application strategies. The hub and spoke network model is too rigid to support application demands and supporting the application dynamism with typical network tools takes a high degree of expertise just keeping the lights on. SD-WAN interconnecting locations with applications combined with seamless interconnectivity with data center SDN simplifies network administration while providing the isolation, performance management, visibility, and troubleshooting capabilities suited to addressing the dynamic needs enterprises are facing."
– Mike Fratto
Senior Analyst, 451 Research
"The adoption of SD-WAN by enterprise grows rapidly, driven by the desire to connect branch locations and on-premises data centers with workloads placed in cloud service provider data centers and SaaS services. Effectively, enterprises are creating a Multi-cloud ecosystem.  Ensuring a high-quality user experience with applications distributed across the multi-cloud makes secure, high-performance adaptive connectivity an imperative. For 2017, the revenue to cloud service providers was over $160 billion, with revenue over $375 billion forecast for 2022. 2017 revenue for SD-WAN vendors was $475 million, and is expected to hit 3.6 billion in 2022, signaling a strong need for secure multi-cloud connectivity.  Nuage Networks SD-WAN 2.0 focus on providing a secure virtual networking fabric for the multi-cloud answers an important market requirement."
– Cliff Grossner, Ph.D Senior Research Director and Advisor, IHS Markit
SciSports leverages SD-WAN service from SDNbucks to deliver real-time data intelligence for professional sports.